In just the past few years, grazing has exploded in popularity, with some charcuterie board businesses growing and achieving fantastic profits. Those who remain home-based ("charcuterie bootleggers") often site the biggest hurdle to their growth comes from difficulty navigating business licenses and commercial kitchen rentals. The good news is that with just a little guidance, neither of these issues is slow or even particularity difficult. Unfortunately, failing to check all the boxes with your local regulatory agencies can often lead to legal or financial problems and even loss of the business.
Of course, ensuring your charcuterie business has the proper insurance, licenses, and certifications is critical to avoiding potential issues. But there's A LOT more great reasons to do it. Did you know all this can help increase your earnings? In this article, we will cover the top reasons to get your paperwork in order. We'll go over the different kinds of requirements and how to figure out what's needed in your local area. And the best part? Once you have a grasp of the basics, this whole process can be pretty simple.
TIP: Join us for our free, on-demand training about how to grow and thrive with your charcuterie brand! Click here to read more >
Table of Contents [CLICK HERE TO OPEN]
5 Huge Reasons To Get Your Charcuterie Business Licensed & Certified:
1. You Can Make WAY More Money
Event planners, venues, and business clients typically require anyone they work with to be licensed and insured. By obtaining these you open up new opportunities for your business to grow to levels you may not have thought possible. 90% or more of your potential sales will typically come from these kinds of clients.
2: Legal Requirements
Even though you might not be using an oven, charcuterie is still food business. And selling food means you need to be on the up and up. In many cases checking these boxes can be a simple mater of taking some classes and using a commercial kitchen (often this can be hourly). But dodging this could result in fines, legal action, or even the closure of your business.
3: Boost Customer Confidence.
Being licensed and insured shows potential customers you take your business seriously. It shows a commitment to operating in a professional and responsible manner. This can help build trust which can lead to increased customer loyalty and referrals.
4: Protection Against Liability.
Accidents can happen. If someone were to get sick or injured as a result of your products, you could be held liable. Being licensed and insured correctly can help to protect your business against financial losses in the event of a claim.
5: Peace of Mind
Having the necessary licenses and insurance can provide peace of mind. You get your business into the public eye the way you really want to. It can help ensure that you sleep at night while cashing the BIG checks you have been dreaming of.
And did we mention you can make WAY more money?
TIP: Join us for our free, live training about how to grow and thrive with your charcuterie brand! Click here to read more >
Navigating The World Of Charcuterie Business Licenses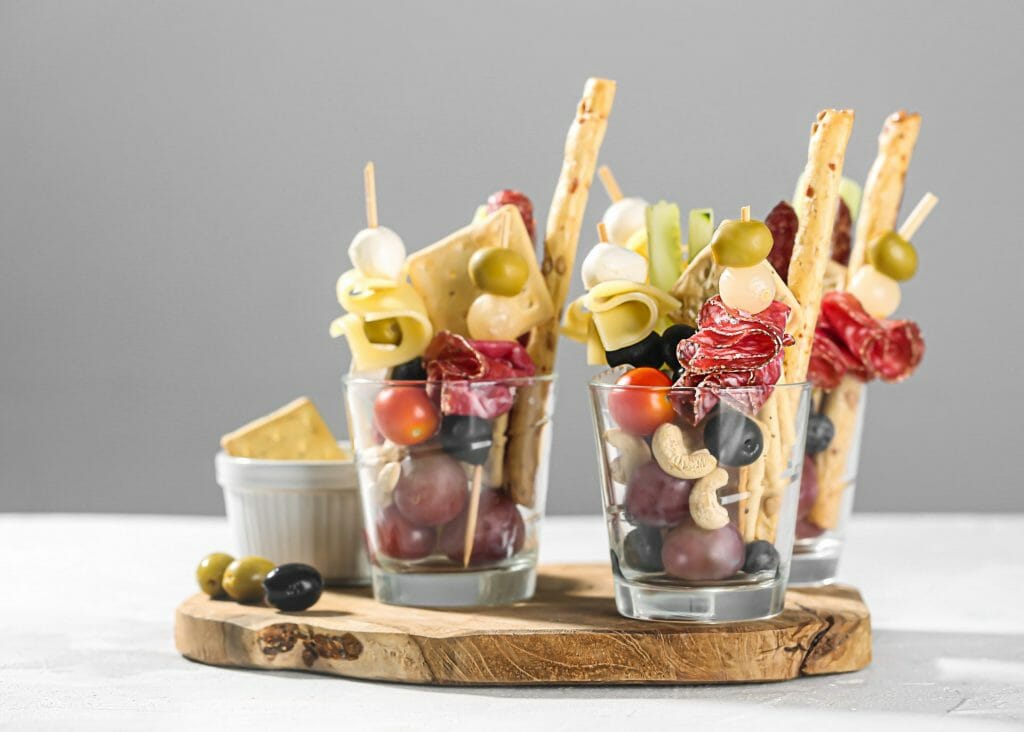 Even though charcuterie has been around since the 15th century, it wasn't until late 2019 it became a major hit all over the world. For those interested in starting or growing a charcuterie business in this booming industry, it's important to be aware that obtaining licenses and certifications may not be as perfectly straightforward as checking a box on a standard document.
However, this shouldn't discourage you from launching your business the right way. To check if a charcuterie business is allowed in your area, simply look for nearby restaurants and commercial food businesses. Since most charcuterie doesn't involve cooking, you'll likely have fewer restrictions than those establishments. Meaning, if restaurants are up and running, chances are you're also good to go!
TIP: While consumer demand for charcuterie is massive, many people still are unfamiliar with the term. To save yourself time, trouble and hassle, speak to a local lawyer who not only has experience working in the food industry but who also understands what charcuterie is AND understands what you are looking to do. In many cases helpful lawyers like this can transform weeks of confusion into a few simple minutes over the phone. They can truly be worth their weight in gold plated Gouda!
To give you an idea, here are 5 licenses and permits that commonly apply to charcuterie. (Be aware not all of these may apply to you.)
1. Business License
Before you can obtain any other licenses or permits, you will need to obtain a business license from your local government. This license will allow you to legally operate your charcuterie business.
2. Food Service Establishment Permit
In most areas, you will need to obtain a food service establishment permit to legally operate a food business. This permit is typically issued by the health department or food safety agency in your area. To apply for this permit, you will need to fill out an application and submit it to the appropriate agency. You will also need to provide documentation showing that you have a clean and sanitary kitchen that meets the requirements set by the agency.
3. Food Handler's Permit
In addition to a food service establishment permit, you may also need to obtain a food handler's permit. This permit is usually required for anyone who handles food in a commercial kitchen. To obtain a food handler's permit, you will need to take a food safety course and pass an exam. You can see an example for the city of Chicago here.
4. Register Your Charcuterie Business with the State
Depending on where you live, you may need to register your charcuterie business with the state. This registration is usually required to ensure that your business is properly taxed and regulated. In most cases you simply need to fill out an application and provide information about your business. This can include: its name, location, and tax identification number.
5. Obtain Additional Licenses or Permits as Needed
Depending on the specifics of your charcuterie business, you may need to obtain additional licenses or permits. For example, if you plan to sell your products at a farmers' market, you may need to obtain a temporary food establishment permit. If you plan to use a commercial kitchen, you may need to obtain a separate permit for that kitchen. Be sure to do your research to find out what additional licenses or permits you may need.
Fees & Costs
The costs associated with obtaining everything you need are typically not massive. However, they can vary greatly depending on the location, type of business, size, and specific licenses and permits needed. You can expect to pay anywhere from $50 to $1,000, plus possible renewal fees. Make sure you have factored these into your budget.
TIP: Join us for our free, on-demand training about how to grow and thrive with your charcuterie brand! Click here to read more >
Understanding Charcuterie Business Insurance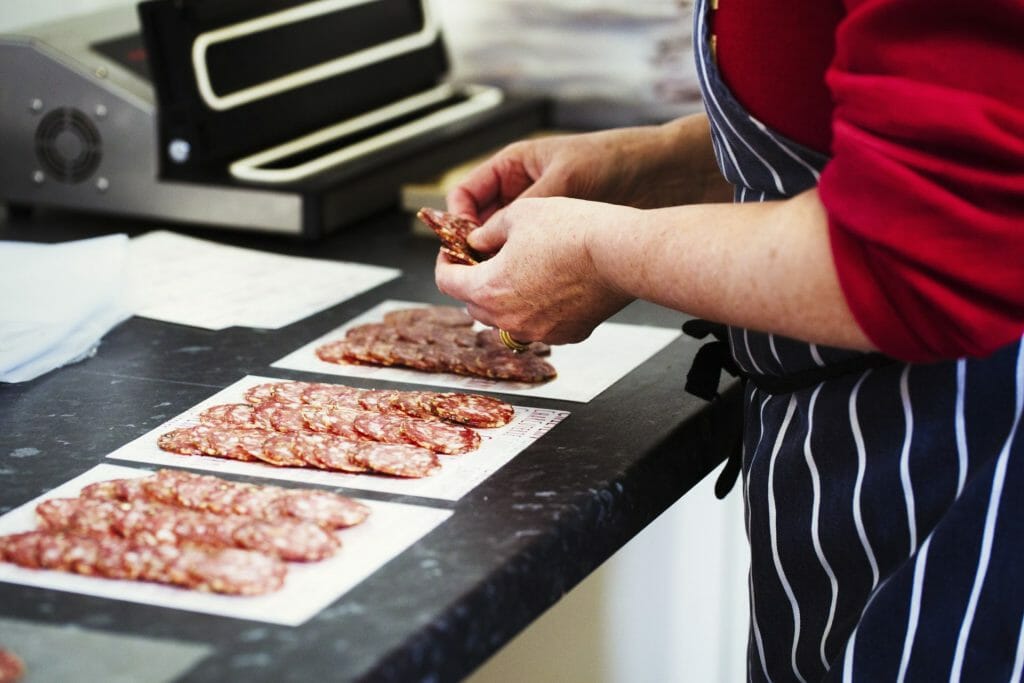 In addition to obtaining the proper licenses and permits, it is also important to have appropriate insurance coverage. This can help protect you from financial loss due to unexpected events, such as liability claims, property damage, or loss of income.
Good News: As this question has caused confusion in the past we wanted to clear it up: Having a $1mill insurance policy doesn't mean you need to pay $1mill to get it! "1 million" is simply a reference to the total amount covered by the policy if something happens! In many cases you should have no problem obtaining a great insurance policy for an affordable price.
Four Types Of Insurance To Consider:
1. General Liability Insurance
This insurance covers the cost of legal fees, damages, and medical expenses in the event that someone is injured on the business's property or as a result of the business's products. This type of insurance is essential for any food business, including charcuterie businesses.
2. Product Liability Insurance
This insurance covers the cost of legal fees, damages, and medical expenses if a customer becomes ill or is injured as a result of consuming the business's products. This is particularly important for charcuterie businesses, as cured meats have the potential to cause foodborne illness if not properly handled and prepared.
3. Property Insurance
This insurance covers the cost of repairing or replacing the business's property, such as equipment, inventory, and buildings, in the event of damage or loss due to fire, theft, or other covered events.
4. Business Interruption Insurance
This insurance provides coverage for lost income and expenses in the event that the business is unable to operate due to a covered event, such as a natural disaster or equipment breakdown.
To obtain the appropriate insurance coverage for a charcuterie business, it is important to consult with an insurance agent who specializes in food businesses. They can help assess the specific needs of the business and provide recommendations for the appropriate types and levels of coverage. It is also important to review the policy terms and conditions carefully to ensure that the policy covers the specific risks and liabilities of the charcuterie business.
The Final Takeaway
Starting and growing your charcuterie business can be an exciting and fulfilling journey, it simply requires planning with a bit of attention to legal and regulatory details.
Make sure to join our free, on-demand charcuterie business training to get the full breakdown. Click here to read all about it >
By following the tips we've shared and keeping up-to-date on industry updates, you can create a thriving and sustainable business that delivers top-notch, mouth-watering products to customers while operating legally and safely. (Oh yea, did we mention that being on the up and up can help you make WAY more money?)