Valentine's Day is great a day to express your love and affection for your significant other. One of the most unique and delicious ways to celebrate is by creating a Valentine's Day charcuterie box that is customized just for your loved one! In this article, we will explore some truly unique Valentine's Day charcuterie boxes to spur your imagination and set the mood for love.
Table of Contents [CLICK HERE TO OPEN]
Themed Gift Boxes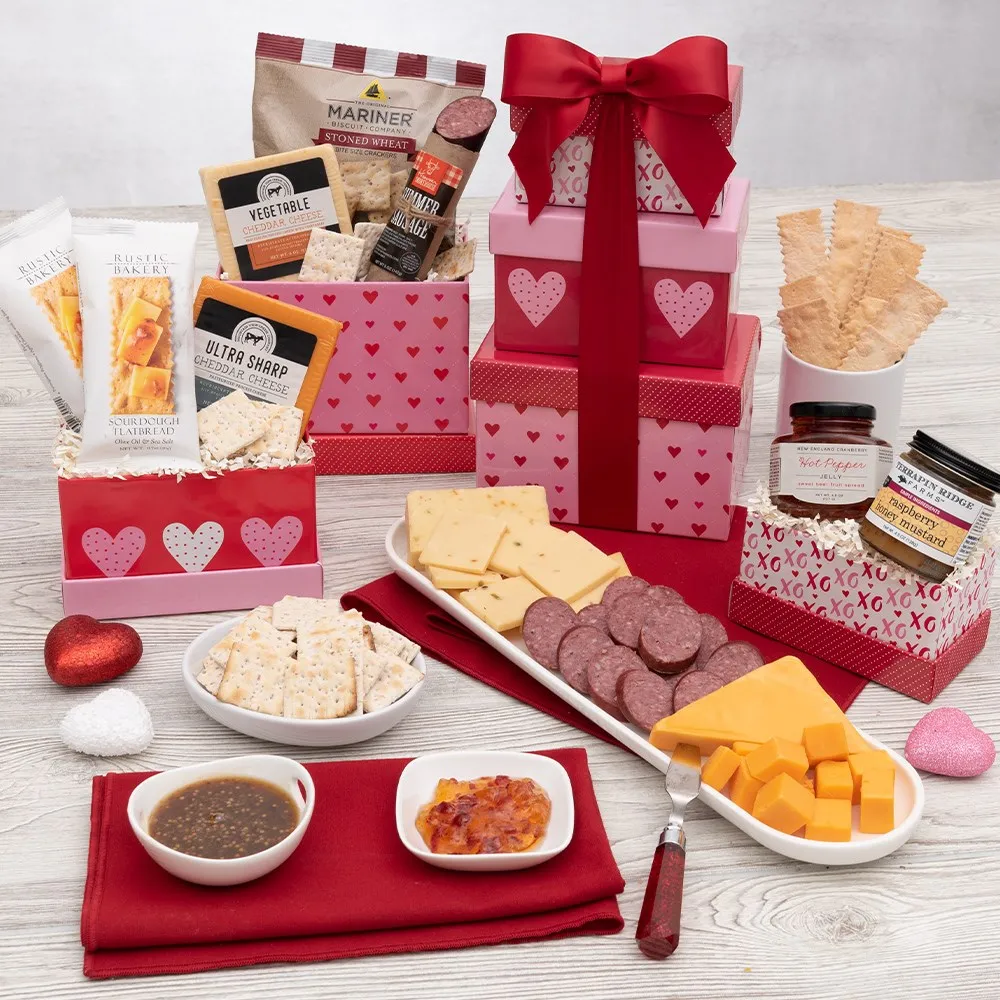 Whether any red, pink, or heart-pattered box is perfect to start with and will go a long way in creating the perfect Valentine's Day charcuterie box. Opting for sturdier, higher quality keep-sake boxes like the ones pictured above are also great because they're reusable, doubling as a place to keep photographs and mementos of the special day long after all the tasty treats are eaten.
Heart-Shaped Boxes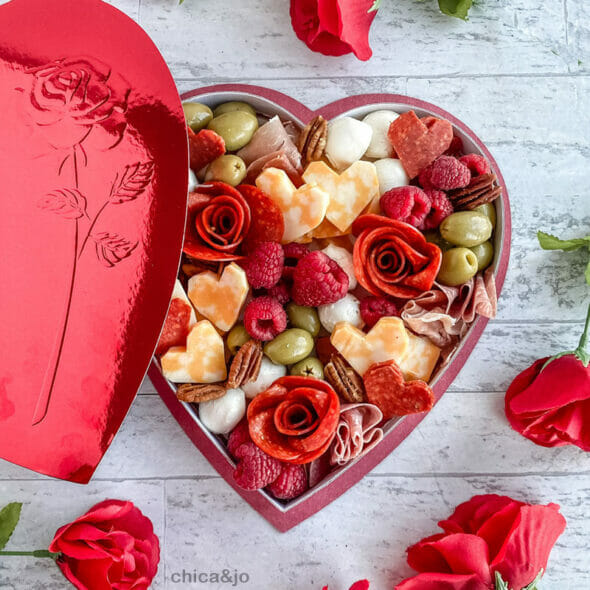 Imagine the surprise of opening a traditional heart-shaped chocolate box to find a more savory snack instead! It's a fun twist on a traditional Valentine's gift. Use a cookie cutter to get the heart-shaped cheese and a toothpick to roll sliced meat into roses.
Mini Boxes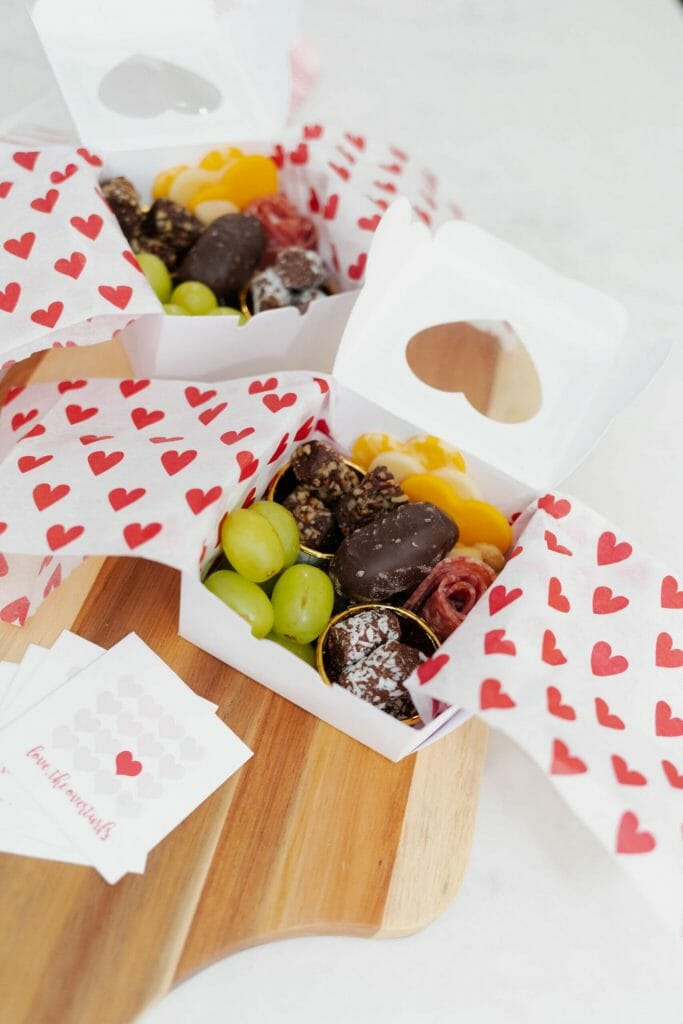 A "mini" Valentine's Day charcuterie box is the perfect on-the-go option to surprise your partner at work, on a coffee date, or anywhere busy modern day couples go. It's also a great way for singles to treat themselves to a healthy snack or light lunch. The kid-friendly sizes make them perfect for families who wish to include the children, or for older kids to hand out at school functions.
Baskets, Creates, & Tins, OH MY!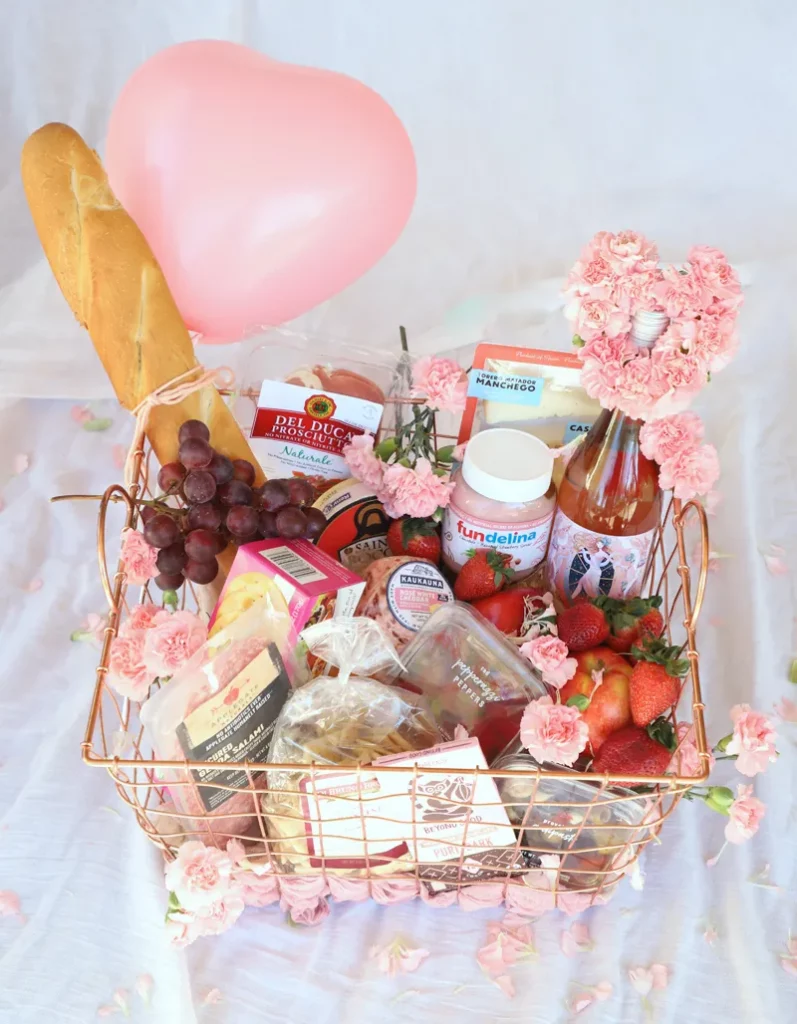 Baskets, wooden creates, and tins are all perfect for a romantic picnic featuring your favorite Valentine's Day charcuterie box ingredients. Not only are they easy to carry and transport, but the rustic designs add the perfect ambiance to the special occasion. A tin can also double as an ice bucket for drinks. Don't forget the wine!
Jarcuterie (Charcuterie In A Jar!)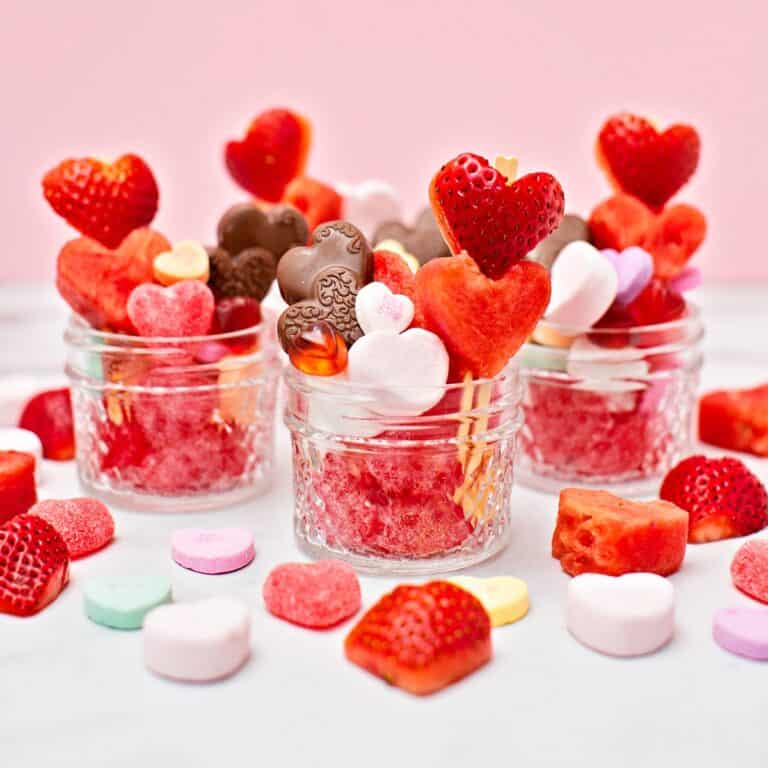 You know the expression think outside the box? This play on "mini" charcuterie is so cute and fun! It's perfect as a quick gift but can also be used as table décor at a "galentine's" gathering or dinner party. All you need are a few mason jars.
Charcuterie Bouquets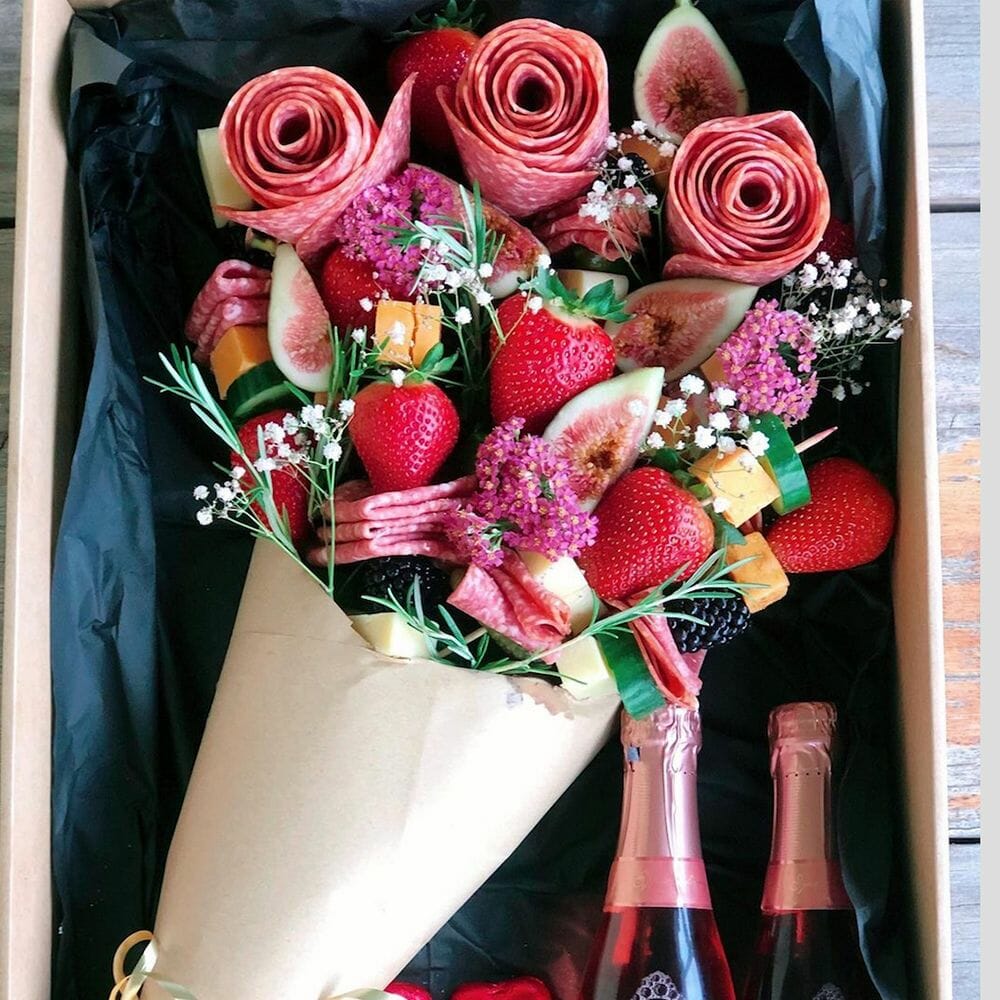 We admit, this isn't a box. But the idea of a charcuterie bouquet is so innovative and perfect for Valentine's Day, we had to include it in our Valentine's Day charcuterie box lineup!
Don't forget the accessories! Remember, the presentation is in the details. So gather you ribbon, tissue paper, flowers, wine glasses, and cheese boards for a sensual experience you and your partner will treasure! And a personal note or small gift, and watch your partner melt!
Valentine's Day Box Resources
Stackable Gift Boxes In Pink
Mini Boxes In Pink & Red
Mini Boxes In Black With Heart
White Ribbon Gift Boxes
Red Gift Baskets
Cardboard Boxes
Heart-Shaped Boxes:
Red
Pink
Tin
Dots
Frequently Asked Questions
What do you put on a Valentine's Day charcuterie board?
The beauty of a charcuterie box is that there are no hard and fast rules when it comes to ingredients. You can include a variety of meats, cheeses, fruits, nuts, and crackers. Here are some ideas to get you started:
Meats: Prosciutto, salami, pepperoni, smoked salmon
Cheeses: Brie, cheddar, gouda, goat cheese
Fruits: Strawberries, raspberries, grapes, cherries
Nuts: Almonds, pistachios, cashews, walnuts
Crackers: Wheat crackers, rice crackers, baguette slices, pita chips
Finally, add a personal touch to your Valentine's Day charcuterie box. You could include a handwritten note, a favorite bottle of wine or champagne, or a small gift that reflects your loved one's interests.
How to make a heart shaped charcuterie?
Remove the leaves from strawberries and cut them in half vertically to make them look heat-shaped. Use a cookie cutter to cut cheese and meats into heart shapes. You can also use a toothpick to roll layered slices of salami into a rose or flower shape.
Do you put sweets on a charcuterie board?
You absolutely can, especially for Valentine's day! Chocolate dipped strawberries and pretzels are a good choice. Add your loved one's favorite sweet treat too!
A Valentine's Day Charcuterie Box To Cherish
Valentine's Day charcuterie boxes are a unique and delicious gift that is sure to impress your loved ones. By combining the perfect mix of sweet and savory, and with a little attention to detail, you can create a beautiful and personalized charcuterie box that will be remembered for years to come. Happy Valentine's Day!