Download FREE: The Ultimate Charcuterie Business Startup Checklist
Are you ready to turn your passion for charcuterie boards into a thriving business, but not sure where to start? We've put together the ultimate resource guide to help you launch your business with confidence.
We respect your privacy and will never spam you. Your information is safe with us. You can read more in our delicious privacy policy here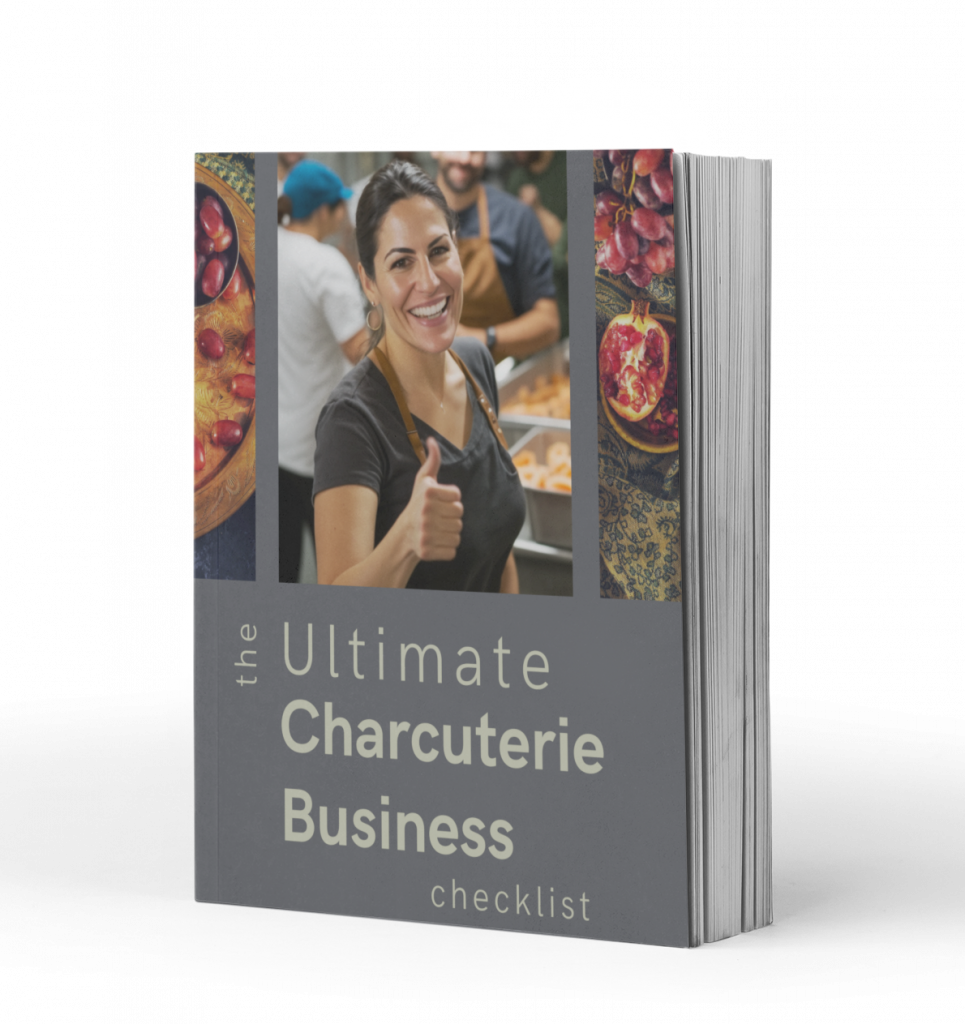 Here's What You Will Learn Inside This Powerful, FREE Strategy Guide:
This comprehensive guide provides you with a printable checklist as well as detailed breakdowns on every aspect of starting your own charcuterie business, including:
Will It Be Profitable? Learn how to identify your target market, analyze competitors, and understand customer preferences.
Picking The Right Business Model: Choose the right business structure and create a winning business plan.
Licensing, Insurance and Permits: Learn how to discover and obtain the necessary licenses, permits, and food safety certifications for your local area.
Finding An Awesome Commercial Kitchen: Find and rent the perfect commercial space.
Home Workspace Setup: Set up a compliant home-based kitchen/workspace.
Finding The Best Equipment and Supplies: Discover essential tools, equipment, and supplies.
Pricing Strategy: Determine competitive pricing for your products and services.
Building Your Brand: Create a memorable brand name, logo, and visual identity.
Website and Social Media: Build a professional online presence that attracts customers.
Marketing and Promotion: Develop an effective marketing plan to reach your target audience.
Customer Management: Streamline order management, inquiries, and feedback.
Record Keeping: Establish systems to track expenses, revenue, and inventory.
We respect your privacy and will never spam you. Your information is safe with us. You can read more in our delicious privacy policy here