In an ever-evolving culinary landscape where creativity meets cultural adaptation, Jafiada Gambo, the innovative mind behind Thirtysix Spices, has redefined the art of charcuterie boards. Establishing herself in Abuja, Nigeria, Jafiada blends Nigerian flavors with the artistry of charcuterie, paving the way to a distinctive culinary enterprise. Jafiada's dedication to transparency and unwavering commitment to quality not only sets her apart but fosters a loyal and appreciative clientele. This interview delves into the origins, challenges, and triumphs of Thirtysix Spices, offering a glimpse into the fascinating evolution of Jafiada's culinary odyssey.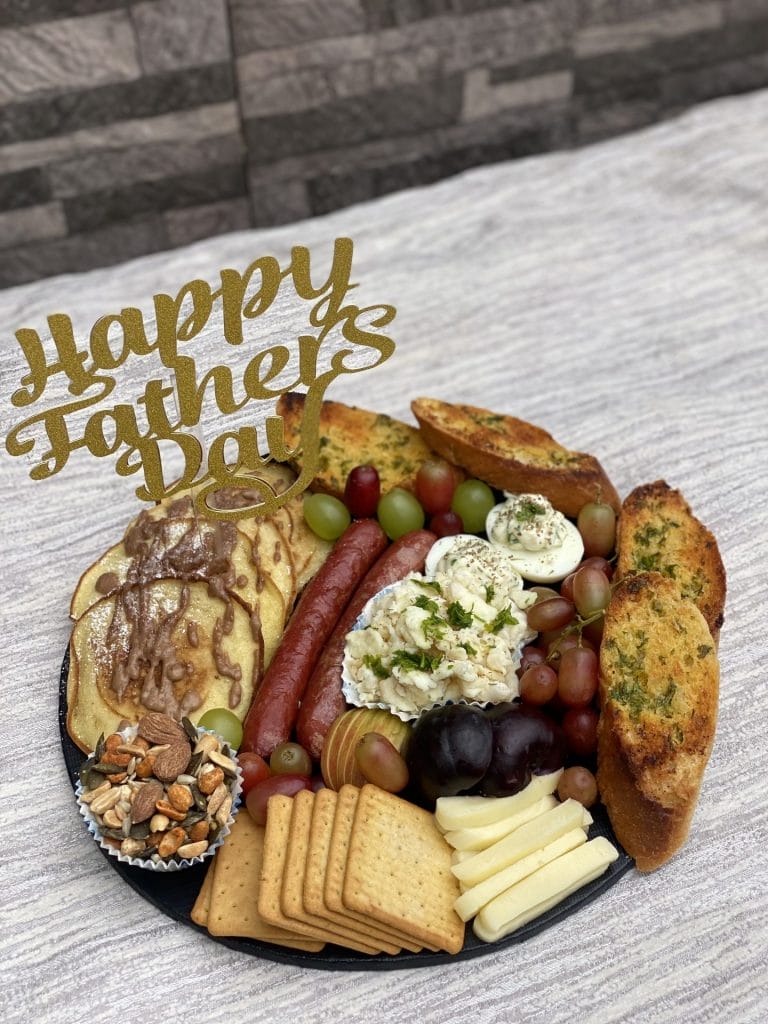 From Creative Outlet To Business Owner
ICA: Hi, Jafiada. Let's start off with your Thritysix Spices charcuterie story. How did your journey begin?
Jafiada: I was inspired to start my charcuterie business by the need to be creative and unique in the food industry. I initially had the idea of arranging food on boards, not even knowing about charcuterie. In my quest to see if this concept existed and if I could stand out with it, I discovered the world of charcuterie. While I noticed that traditional charcuterie items might not align with Nigerian tastes, I realized there were endless possibilities for innovation. This realization of the unlimited potential to create unique and diverse boards motivated me to pursue this business. I didn't start immediately; I began with a fast food business and gradually transitioned into crafting charcuterie boards that combined fast food items with sweet delicacies. My first board was made up of shawarma, variety of chicken wings, cookies, crackers, fruits, crepes.
To build a loyal customer base and encourage repeat business, I've focused on honesty and delivering my best with every order. Right from the start, I prioritize transparency with my customers. I want to ensure they never have a "what I ordered vs. what I got" negative experience. I've observed how much people value honesty, especially when it might mean advising against a purchase due to timing or product availability. This straightforward approach has generated positive responses like "thank you for your honesty, I'll definitely recommend you" or "I'll come back next time." Many of these customers do return or refer others to my business.
Maintaining Excellence
ICA: How do you maintain a high level of creativity and innovation in your charcuterie offerings?
Jafiada: I just do what comes to me! I like to think I'm a natural haha. For me, making charcuterie is a lot about exploring and displaying creativity. I sometimes draw out a display on a paper, it helps me organize better. Also ensuring that items are placed in a complementary manner. If I don't like an outcome, I switch it up. I also get inspiration from other boards I see.
ICA: What strategies have you used to adapt to changing consumer preferences and food trends?
Jafiada: I learn every day and continually strive to evolve; I don't allow myself to become stagnant. I'm always asking, "What can I do next?" If I notice that preferences are changing, I adjust accordingly. This doesn't mean jumping on every trend, but it does mean adapting to the evolving world.
ICA: How do you ensure food safety and quality standards in your commercial kitchen for Thirtysix Spices?
Jafiada: First thing first , hair covered lol. Hair is a big betrayer with the way it flies around easily. So I'm very cautious with it. Nails cut as well. I train myself and my staff to maintain cleanliness, control temperatures, separate ingredients, and follow regulations. Regular inspections, quality sourcing, and crisis plans are essential.
ICA: How do you approach creating charcuterie boards for special dietary needs, such as gluten-free or dairy-free?
Jafiada: When making charcuterie boards for special dietary needs like gluten-free or dairy-free, I focus on gluten-free crackers, fresh fruits, veggies, and dairy-free cheeses and dips. I also ensure separate utensils to prevent cross-contamination.
Getting Technical
ICA: How do you handle the logistics of delivering charcuterie orders to customers?
Jafiada: I Coordinate with reliable delivery services or set up in-house delivery. I Ensure proper packaging to maintain freshness and presentation. Communicate delivery times clearly and track orders for a smooth process. The items are always delivered with cars, I can't to opt for bike deliveries as that's what's commonly used here because it's charcuterie, a lot can go wrong.
ICA: What's your favorite part of the charcuterie-making process?
Jafiada: For me it's the end, just looking at the outcome of everything I've put together and then getting the photography and videos done. I have this sense of accomplishment and satisfaction when I'm done and I love the outcome.
ICA: Can you describe any unique or unusual charcuterie requests you've received from customers?
Jafiada: Haha. Some pancakes shaped in 18+ shapes couples with marijuana. That was very crazy I cannot go into the details lol. I could not take the order. Marijuana is not legal in Nigeria.
Thirtysix Spices In The Community
ICA: What's your favourite aspect of the charcuterie business, and why?
Jafiada: That it always helps me to get creative. I love an avenue that requires me to use my head to think and my hands to work. I live for doing things differently, trying new things daily, almost every board I do has a difference from the previous one. So, taking away an aspect of routine-like activity from me and allowing me to do things from my head with my hands with food, it's beautiful for me.
ICA: What are some of the unexpected benefits you've experienced from running a charcuterie business?
Jafiada: I've gotten to meet people I didn't expect to. My network has grown immensely and I really did not see that coming. I handle my business from a personal perspective, my business is part of me so wherever I go, my business goes.
ICA: What's the most heartwarming customer testimonial Thirtysix Spices has received about your charcuterie?
Jafiada: The most heartwarming customer testimonial I've received about my charcuterie was a detailed appreciation of the quality of the ingredients used. Quality is something I never compromise on, and it was incredibly touching when this customer articulated how she could notice the top-notch quality of every component in the charcuterie. This feedback was truly encouraging and validated my commitment to providing high-quality products.
ICA: That's a terrific testimonial. How do you feel about negative feedback? How would you handle that?
Jafiada: I love negative feedbacks yes! It plays the role of improvement. So while positive feedbacks are encouraging and cheer me up negative feedbacks push me to do better and improve my services which in turn makes my business grow.
Camera Ready
ICA: You mentioned photography. Can you describe the role of photography in marketing Thirtysix Spice's charcuterie products?
Jafiada: It's 2023, your photography game must be up in the sky. If you were to provide two individuals with a board and ask them to take separate pictures, one who possesses a strong understanding of lighting, angles, and details might capture an image so captivating that it seems like an entirely different board, while the other's photograph might go unnoticed as people scroll past. So, Photography is vital in marketing, it showcases product quality, texture, and presentation, enticing customers with appealing visuals and driving sales. You must invest in good photography, Lighting, angles and details matter. I believe the selling point of a charcuterie board is display and you want people to get drawn to it.
Getting Spicy On Social Media
ICA: What platforms do you find most valuable for promoting Thirtysix Spices online? How do you leverage social media to showcase your charcuterie creations?
Jafiada: Instagram is what I use the most, I understand it and it's algorithms better. I also like that it constantly pops out charcuterie content too so yeah I just like how the platform works in general. To showcase charcuterie creations on social media, start by posting high-quality photos and videos, highlighting your unique presentations. Use relevant hashtags, engage with your audience, collaborate with influencers or food bloggers, and maintain a consistent posting schedule. Share tips, recipes, and behind-the-scenes content to build a community of charcuterie enthusiasts.
ICA: What advice would you give to aspiring charcuterie entrepreneurs about building a brand?
Jafiada: Do your own thing and do what works for you, don't try to copy anyone. Get creative, define your unique style, source quality ingredients, and invest in presentation. Engage with your audience on social media, offer customization, and prioritize consistent quality and service for a strong brand.
Click An Icon Below To Follow Thirtysix Spices